When Life Gives You Lemons
Can you feel it? The longer days, the warmer nights … summer's just around the corner! This time of year means evenings on the patio with the family, laughing 'til late. Making fresh lemonade (because being in the kitchen and hanging out with the family making lemonade itself seems like the cool thing to do and it is!). And celebrating the love we feel for our country. Like the weather that's changing, my décor has been getting a makeover. I'm loving the citrus touch of our Americana Collection—not only are lemons on trend, but the bright yellows and greens feel like I'm bringing the outside in.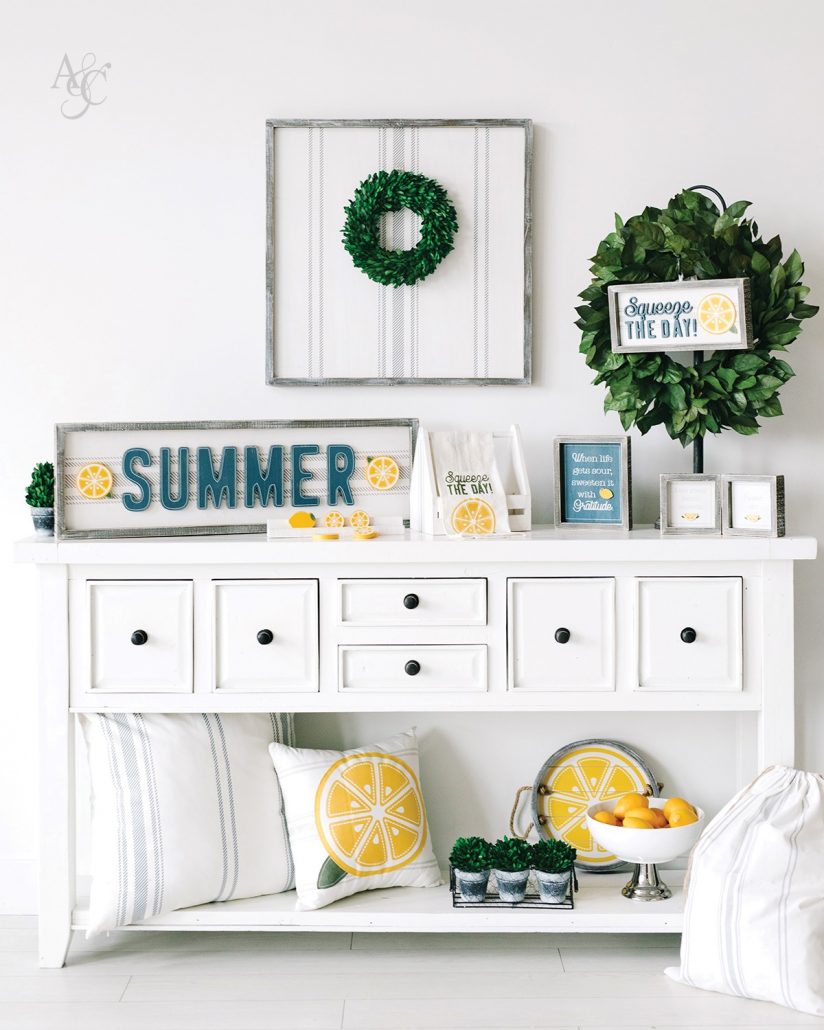 One of my favorite things about this collection? It captures all aspects of the season, with reversibles you can flip around for Memorial Day and 4 th of July. We launched the reversible concept just last year, and everyone's loving the versatility (and how it saves on space and budget, too).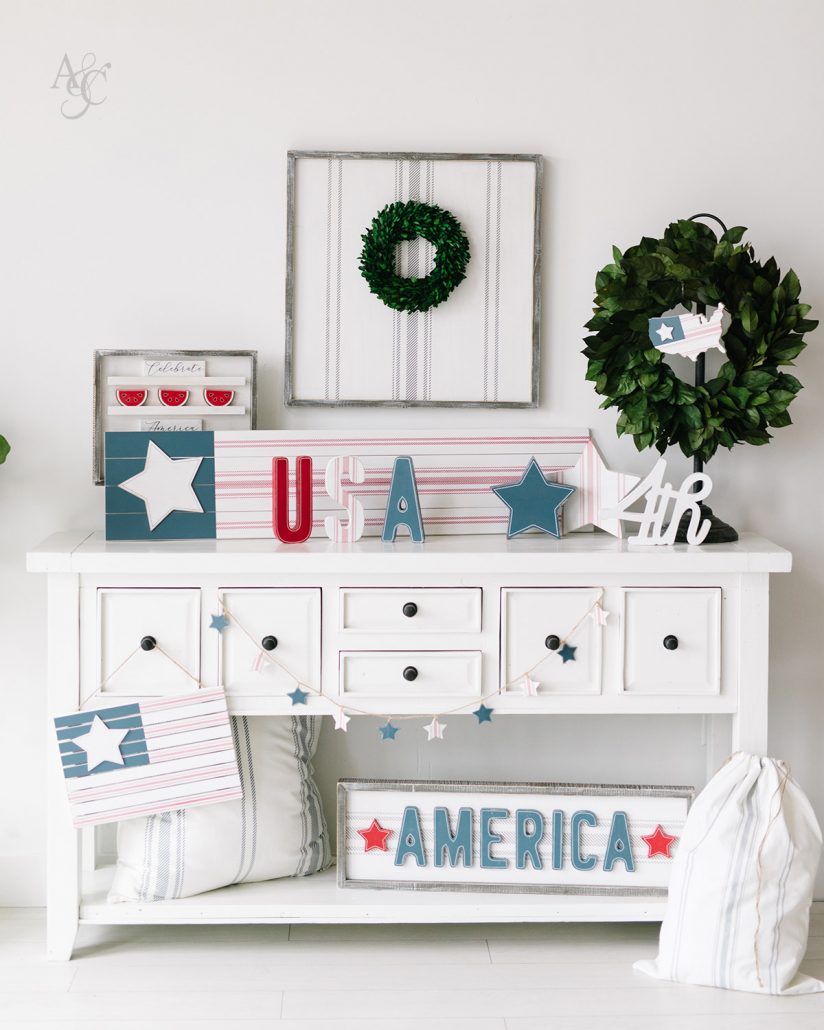 On a more serious note—life around the world has felt a little upside-down this year, right? Okay, a lot upside-down. From worrying about loved ones to stressing about unknowns ahead, I work on remembering that times like these can make us stronger, closer, more resilient. Every time I look at this collection, I tell myself, there are brighter days ahead and to just keep moving forward.
My favorite saying this season has been "When life gets sour, sweeten it with gratitude." We hear so many negative things on the media about how we are failing, and I decided to update that tone with a positive spin. We are not failing, we are learning! As individuals, as families, as businesses, as a nation and as a world. Every single day we are learning what works, and what we need to switch up.
We have so many amazing people in our lives past and present who served our country, and are serving right this very moment. Thank you!
When life gives us lemons, we CAN make lemonade. And hanging up stars and stripes? It reminds me of the resilient country we live in and together we will get through, learn and thrive.
I have had so much fun transitioning our space from spring to bright and happy summer feels. In a few weeks some of these items will be flipped around on their reversible side to show our love for our country and then back again for the rest of summer!
And in case you could use a little citrus refreshment, here's the Adams family's go-to lemonade recipe.
LEMONADE RECIPE
1 liter of water
½ cup ice
8-10 mint leaves
5 pieces of cane sugar (or 2 tbsp honey—that's my favorite)
1 lemon (you can use two lemons for more 'punch')
Now It's Your Turn!
I want to hear what recipe you love that helps kick off summer for your family. To make it fun … let's do a "giftaway"!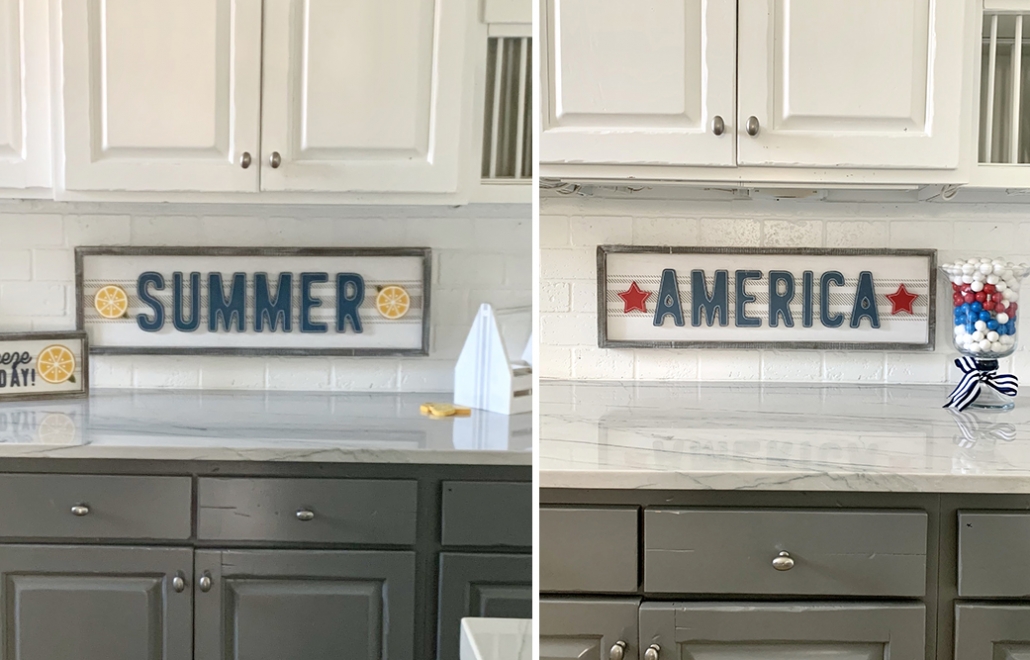 I'll be giving away 1 of these reversible Summer/America signs from Adams & Co.!
HERE'S WHAT TO DO
First, I'd love to have you join my blog family. [See that spot at the bottom of the page where you can enter your email? That's how you join. 🙂
Next, in the Comment section below, jot down one recipe that your family loves during summer.
Finally, tell a little more … any fun traditions or memories associated with it? If it was handed down from someone? Why your family loves it?
Make sure to enter by Thursday, May 21, 12 pm MT
Watch for the winner to be announced here on my blog on Friday!
Check out giftaway details for all the official info.