Our Not-So-Scary Halloween
How We Brought Fall & Halloween Decor Together for the Season
As the candy hangover fades and I'm taking down all our cute bat cutouts … I'm excited to share this wrap-up on our Adams Family Halloween.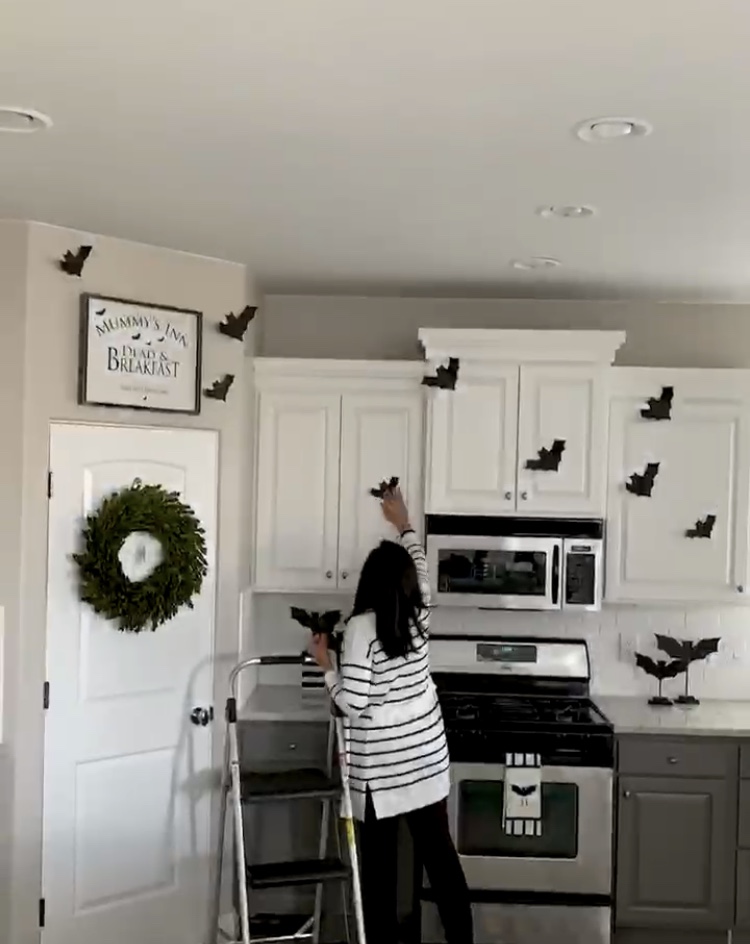 First of all, respect to everyone out there who can sit through a horror film without hiding under a blanket. And if you can get through an entire haunted forest experience without making an escape for the parking lot, you are a true champ.
That's not me, and that's probably why the Adams Family Halloween has always leaned toward the fun side of Halloween.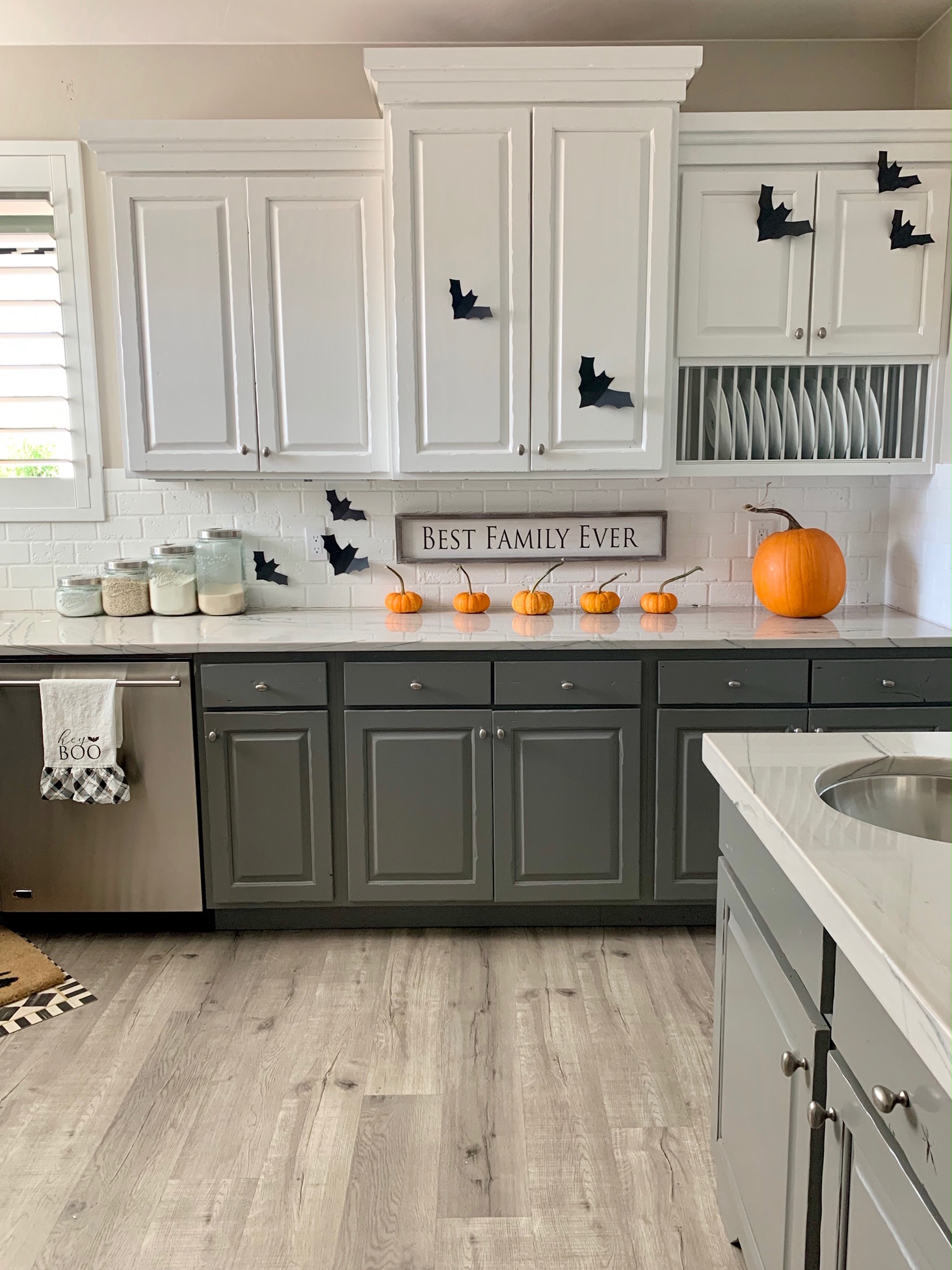 It was a blast doing our home's Halloween makeover this year. If you follow my Instagram or TikTok accounts, you know that fall is probably my favorite season to decorate for. The minute September hits, I'm all in.
I like to bring together elements that create a mix of "classy fall" and "Halloween-light," like this look in our family room, with candy corns hung like ornaments on our staircase garland and wall shelving foliage. This hybrid look is also easy with our Adams & Co. reversible signs that have Halloween motifs on one side and fall themes on the other.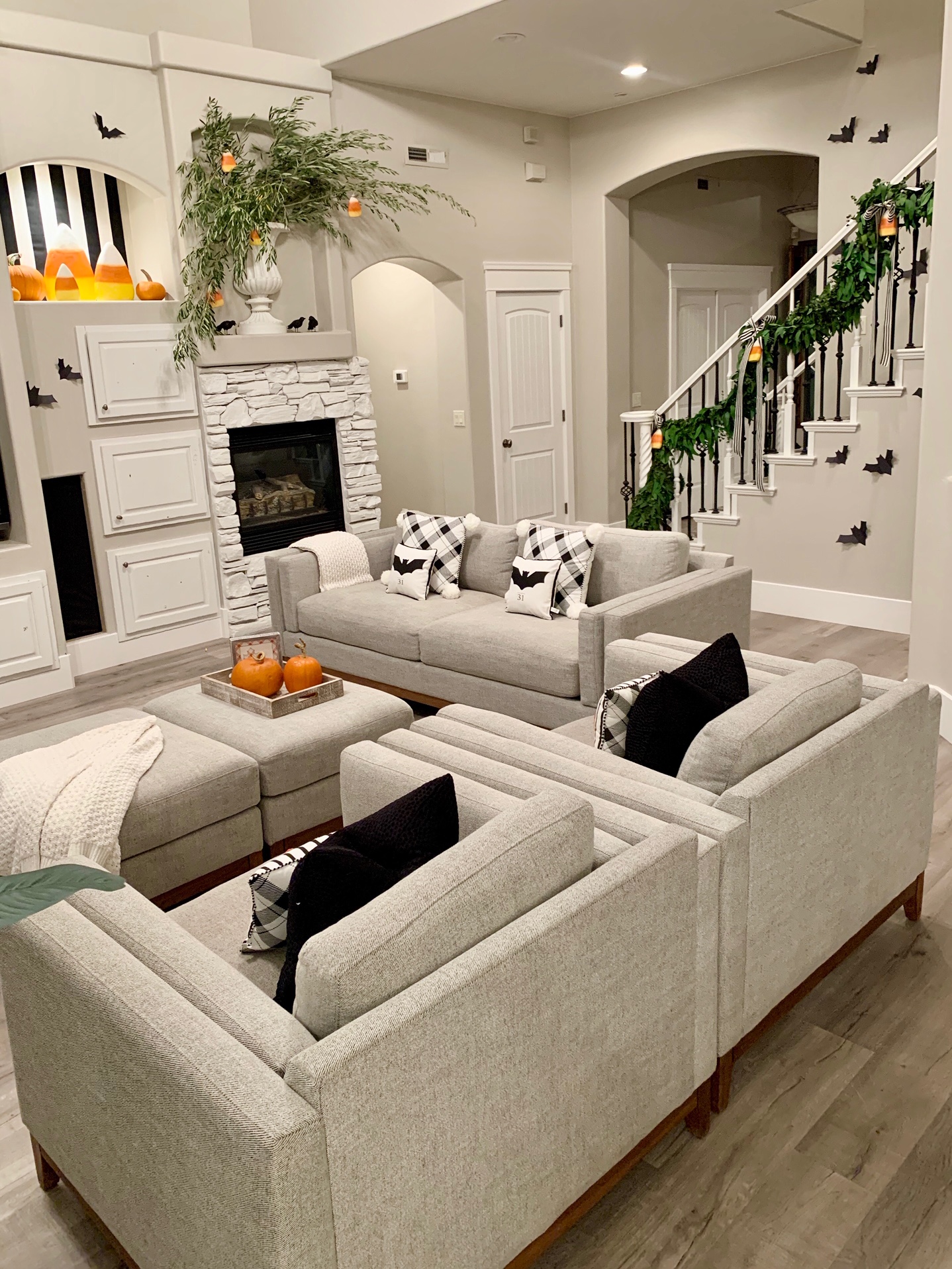 Last year I made a big splash in our backyard, floating pumpkins in the pool for the first time [ummmm no pun intended :)]. They pumpkins were back this year—I love to watch the bright orange spots of color bob on the water's surface.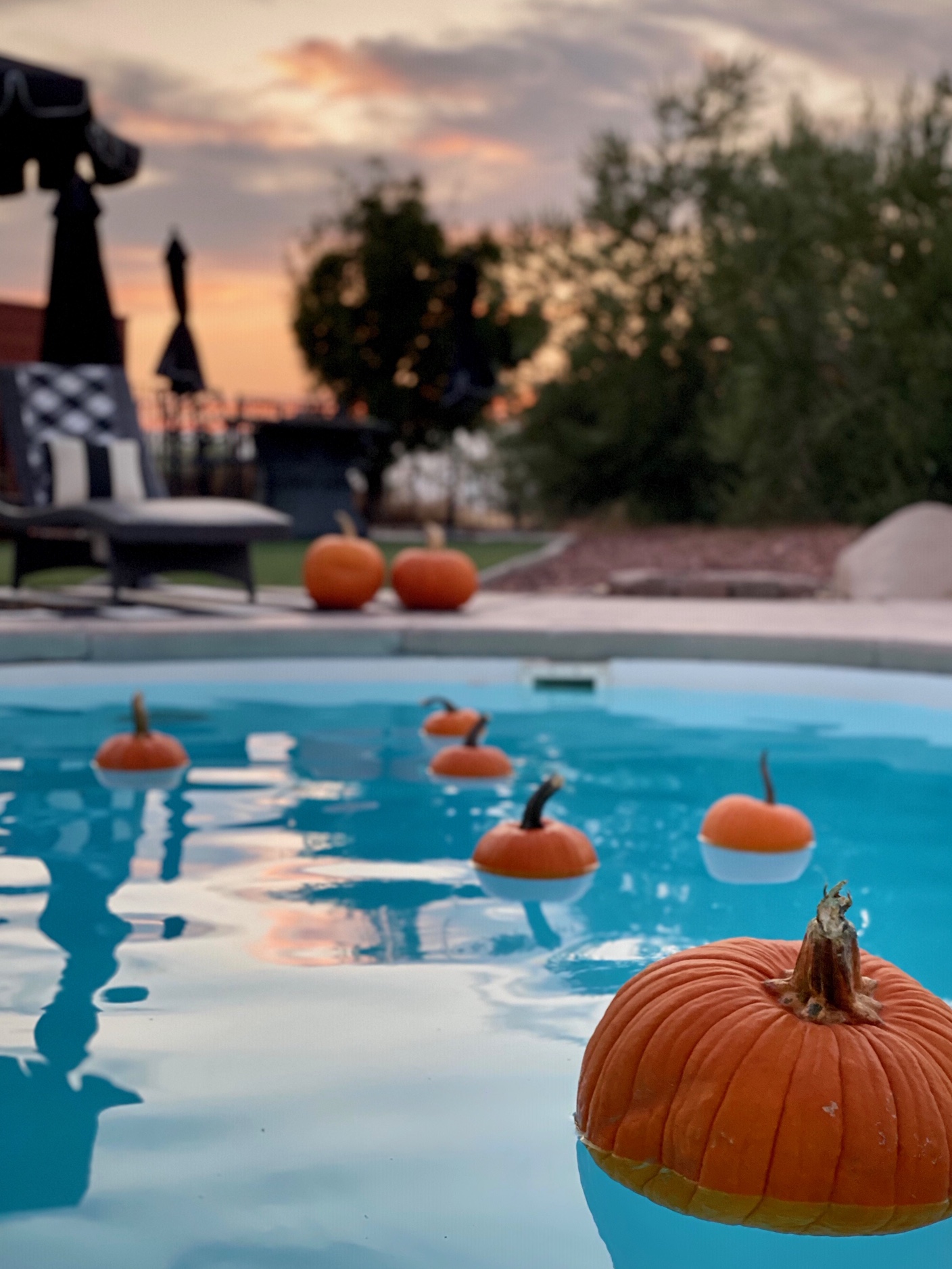 (BTW – As you can see, I used pumpkins everywhere. I've discovered sweet pie pumpkins are THE BEST for decorating. They're not too big, they last quite a while … and I think I probably bought up all the supply in southern Utah, sorry neighbors!)
Inside the house, I like to add pops of color to our white/black/grey homescape, like orange-tipped roses and bright clementines on the counter.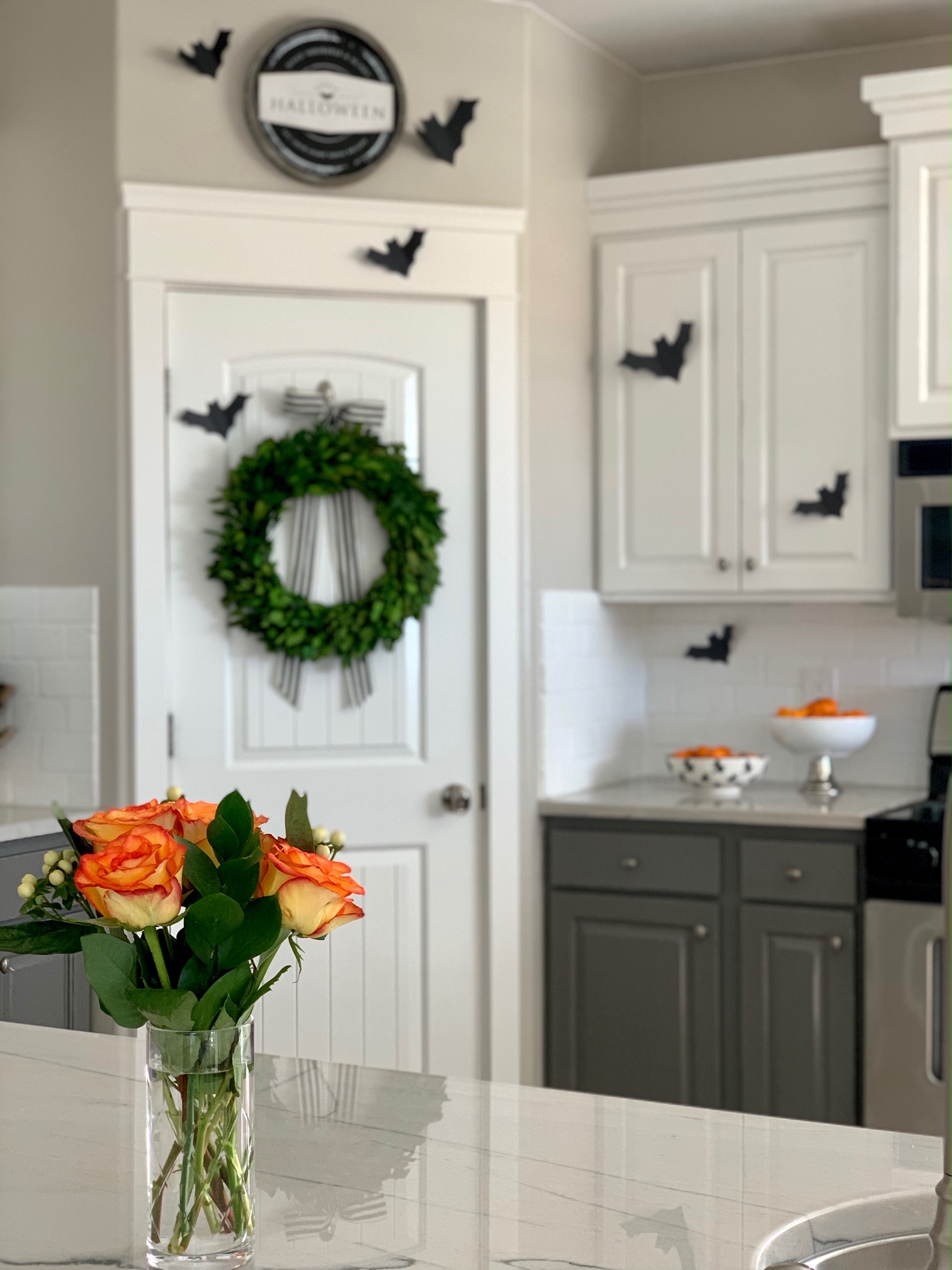 Whether you go with scary or not-so-spooky, here's hoping you and your family had a Happy Halloween!