Celebrating the Red-White-and-Blue
Here in southern Utah when the temps get in the 100s like they are now—you know it's soooo summer!
Even though this one feels a little different than most, summer is such a wonderful time to have the family around, travel to market, grill some delicious food, and talk late into the long twilight.
Summer also means fun celebrations like the 4th of July. That's why it's all Americana right now at the Adams' Family home.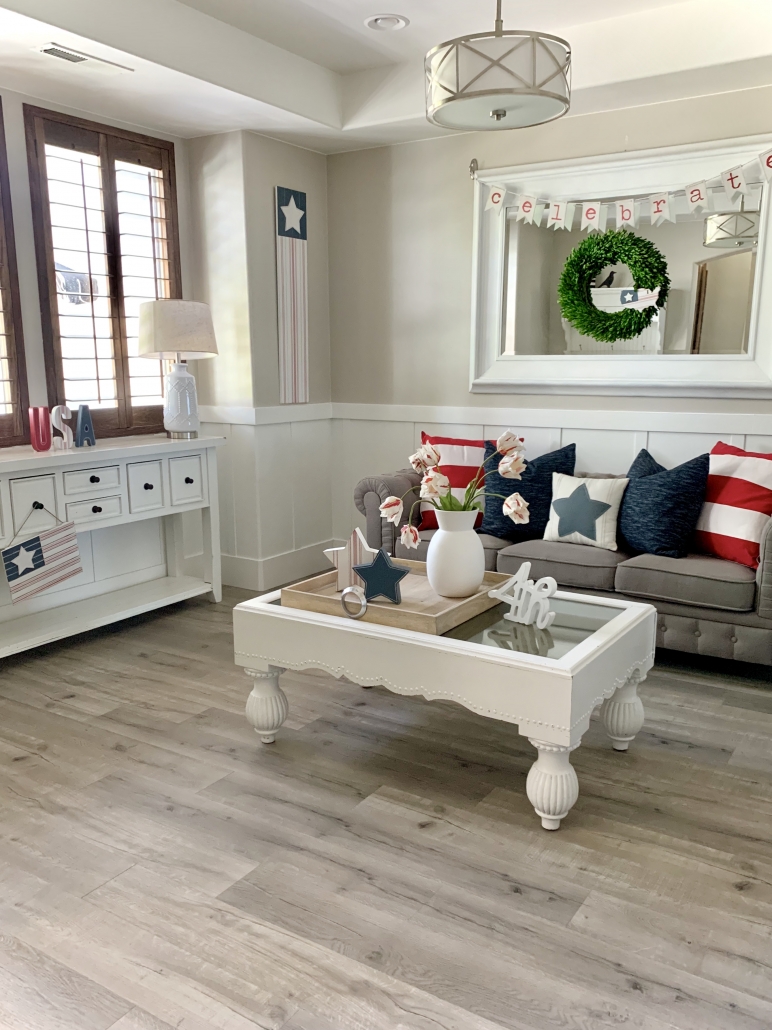 I've switched my reversible signs from the bright citrus sides to the Americana sides, and I'm loving the touches of red, white, and blue that celebrate our love of country.
The décor not only adds a fresh look to our home, but it also helps me pause and reflect on what it all stands for.
Like sacrifice and service—I'm so grateful to those who have served in the military in our family and all heroes everywhere. (Here's a great pic of DJ's dad, VeLoy Olson Adams, who served in the Korean War.)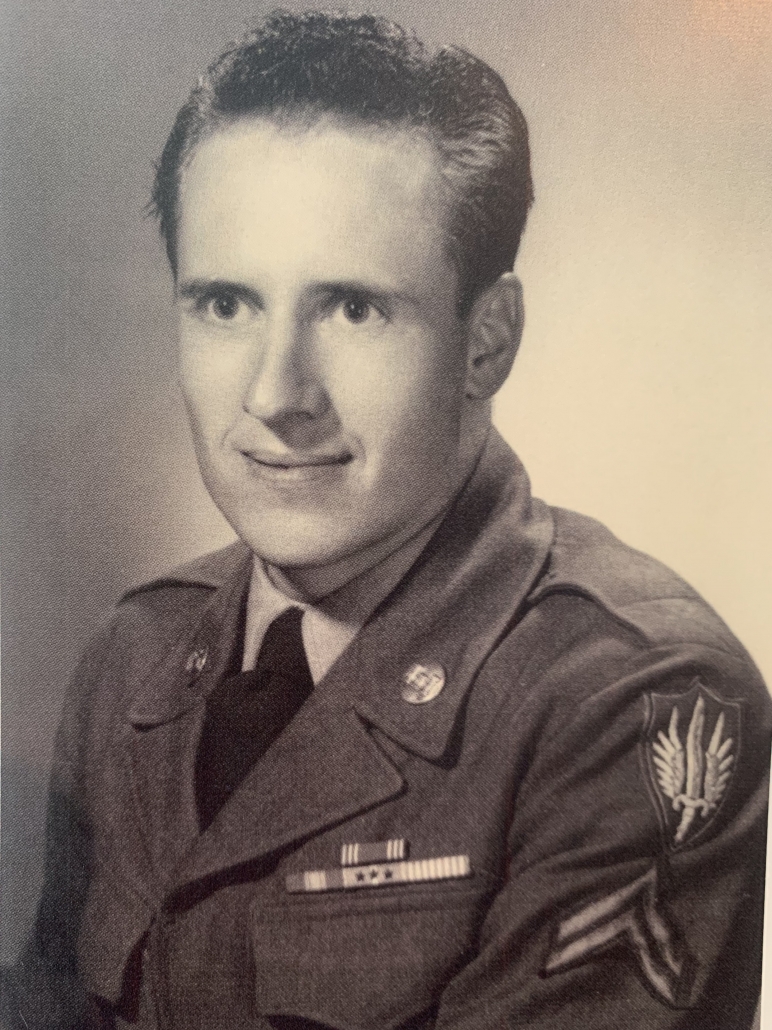 And like American ideals, with all that's going on, I have had a lot more time to think. Really think about what is happening in the world and what it means for our kids and our kids' kids. We have had some pretty good conversations the past while about our country, what it all means and what we want to bring to it, offering respect to everyone and spreading love and kindness. I adore you all so much and what you bring to my life and hope we can do same by paying it forward.
Some of my favorite family conversations happen in our backyard and now our newly updated front patio, which has also had a summer makeover.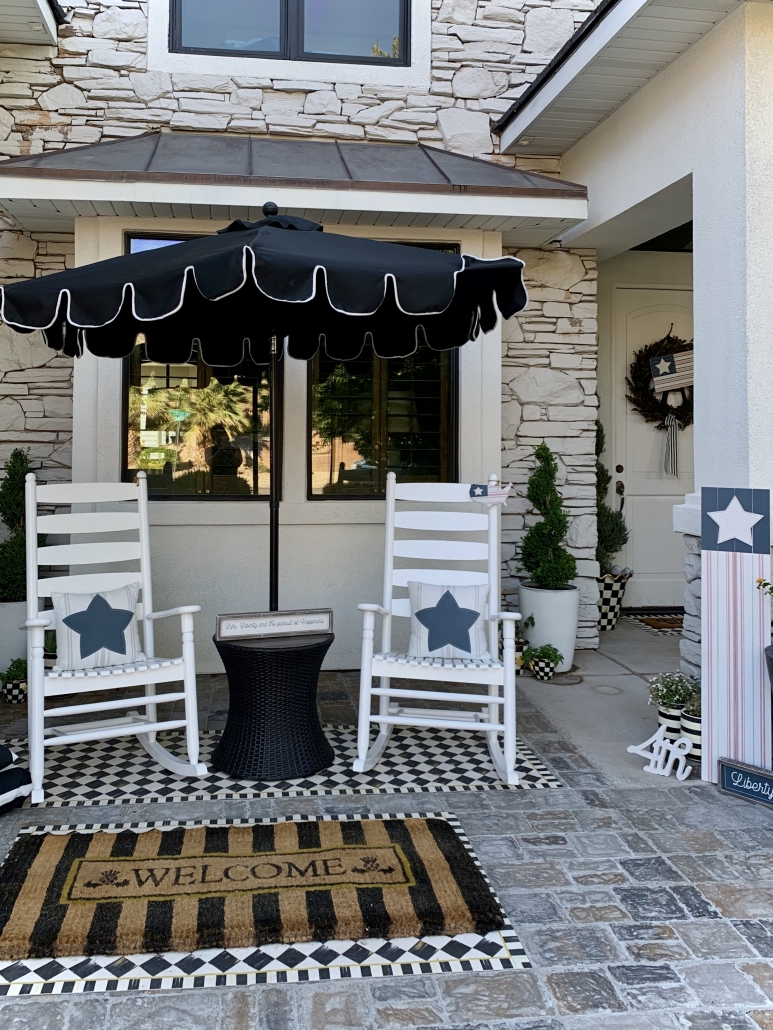 I love adding little details to make our living spaces more inviting. As our kids get older by the minute, I'm cherishing what it means to spend time together, to really talk, to really listen, and to turn everyday moments into lifelong memories.
What are some ways you like gathering with your family in the summer? Do you have any special traditions around the 4th of July? Share them in the Comments below!